History of IIT
IIT Europe is under the Office of International Affairs at Illinois Institute of Technology, Chicago.

The regions under its jurisdiction are: Europe and Latin America. Applicants from countries within these regions, interested in applying to and attending Illinois Institute of Technology, Chicago, USA, are encouraged to send their inquiries to Dr. Misquita at IIT Europe ( iitparis@aol.com or misquita@iit.edu ).
Testimonials
Read more about the testimonials of Ismael, Felipe and Silverio.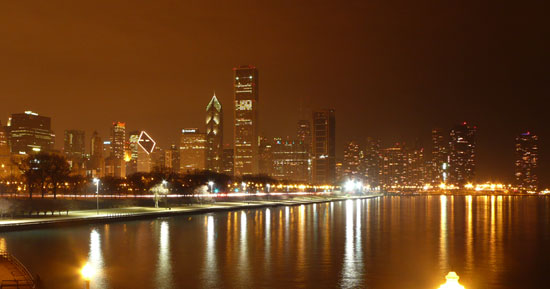 Functions
The functions of the office under its Director, Dr. Misquita are the following:

1. The creation of bilateral partnerships with reputable universities in Europe and Latin America in order to provide opportunities for joint research, double degree programs (Master's level), transfer and/or visiting undergraduate programs (Undergraduate/Bachelor's level) at IIT Chicago.

2. Coordinating the application process for selected students from partner schools interested in applying to Illinois Institute of Technology, Chicago at either the undergraduate and/or graduate level.

3. Monitoring all inquiries and applications relating to research (short-term and/or long-term) in a laboratory at IIT Chicago. Maximum duration for a research experience at IIT is one year without courses



ORGANIZATION OF VISITS FROM UNIVERSITIES TO IIT & PARTNERSHIP COLLABORATION/DISCUSSION WITH IIT: Contact Dr. Misquita ( misquita@iit.edu ) or iitparis@aol.com
Any university and/or student from the regions under IIT Europe's jurisdiction, interested in developing a partnership with IIT and knowing more about the types of programs should contact its Director, Dr. Misquita at IIT Europe.
Any university interested in visiting IIT Chicago, should contact Dr. Misquita for a preliminary discussion and arrangement of visit to IIT Chicago, prior to visiting IIT Chicago.
Terminology
Undergraduate:
Bachelor's degree in the U.S. = 4 years of study after High school
Bachelor's of Architecture degree in the U.S. = 5 years of study after High School
Graduate:
Master's degree in the U.S. = 1 or 2 years of study after completion of a Bachelor's degree
Ph.D. ( Doctoral degree) in the U.S. = 3 - 6 years of study after completion of the Master's degree